Building from our collective success designing the 2020 NFL Draft, the design team at the NFL jumped in to creating the theme and execution for the 2021 Draft. The event kicked off in Cleveland on April 28th and represented a fresh start for the league after an extremely challenging 2020 season.
Our mission was to leverage Cleveland's cultural identity, specifically centering on the Rock n' Roll Hall of Fame. How do we capture the energy and intensity of Rock n' Roll and apply it to the NFL brand in a fresh and exciting way? Football and rock have evolved side-by-side as distinctly American cultural phenomena, so uniting the best qualities of both was a natural combination.
The beauty of Rock n' Roll lies in its raw spontaneity,
so it made sense that the visual art created around it followed suit. We dove in to the materials commonly used in rock promotion: layered stickers, with wheatpaste poster campaigns and spraypainted typography being our center of focus.
I began by collecting vectorized spray paint assets and used them to create a set of art brushes. The goal was to develop a flexible set of tools that could be easily adapted to any color scheme and provided a thorough range of texture, precision and gestural capabilities. I tested this brush set by creating typography, illustrations and various graphic elements, and after they were approved I distributed them to our team who used them to create a wide range of assets throughout the entire program.
After creating a library of spray painted graphic assets I began using them to create larger assets, including the below "Overspray" pattern below. This combined our typography and illustrations into a seamless repeat pattern that featured prominently throughout may of our digital and printed work.
I
w
as thrilled to see the elements an patten I designed integrated seamlessly into the 2021 Draft physical buildouts, with the Overspray pattern and spraypainted illustrated assets featuring prominently throughout the event.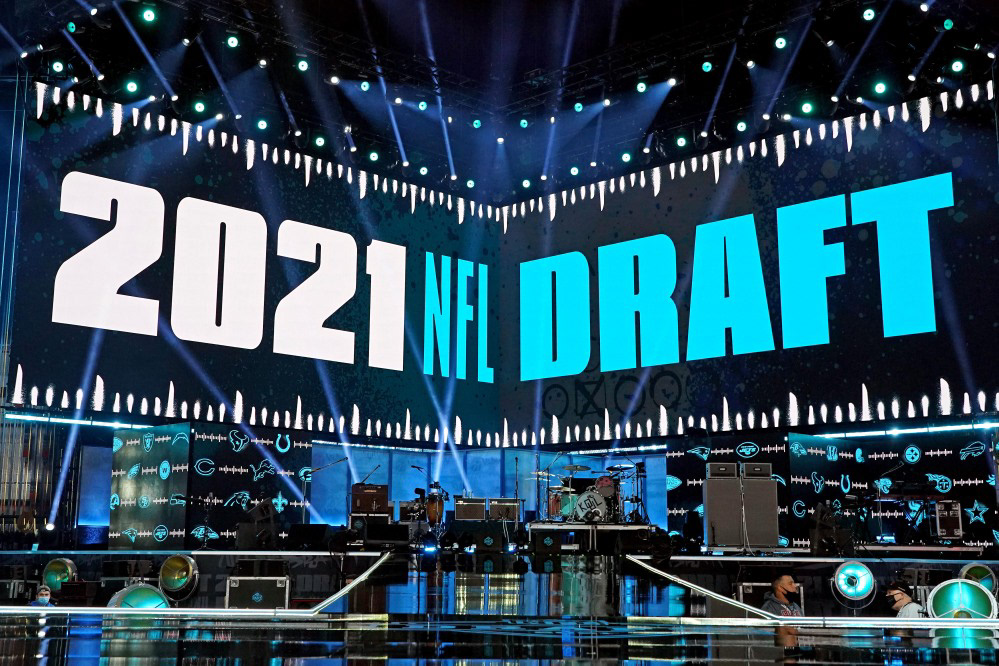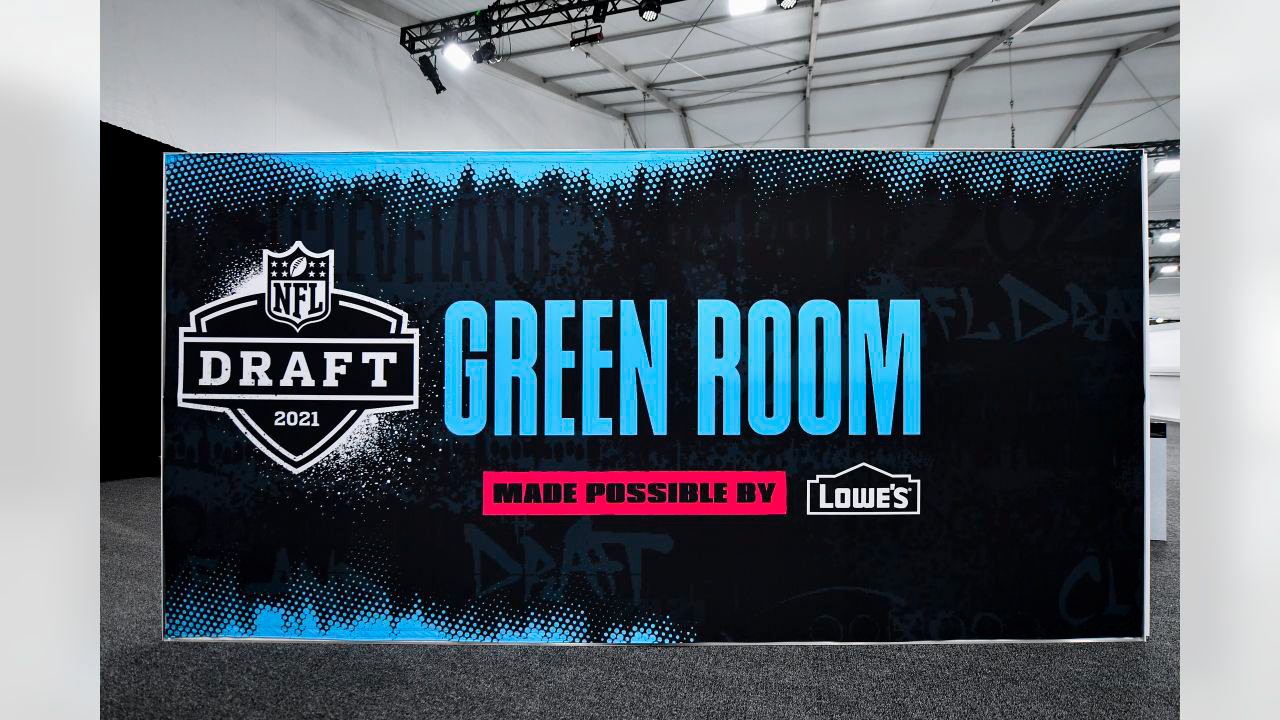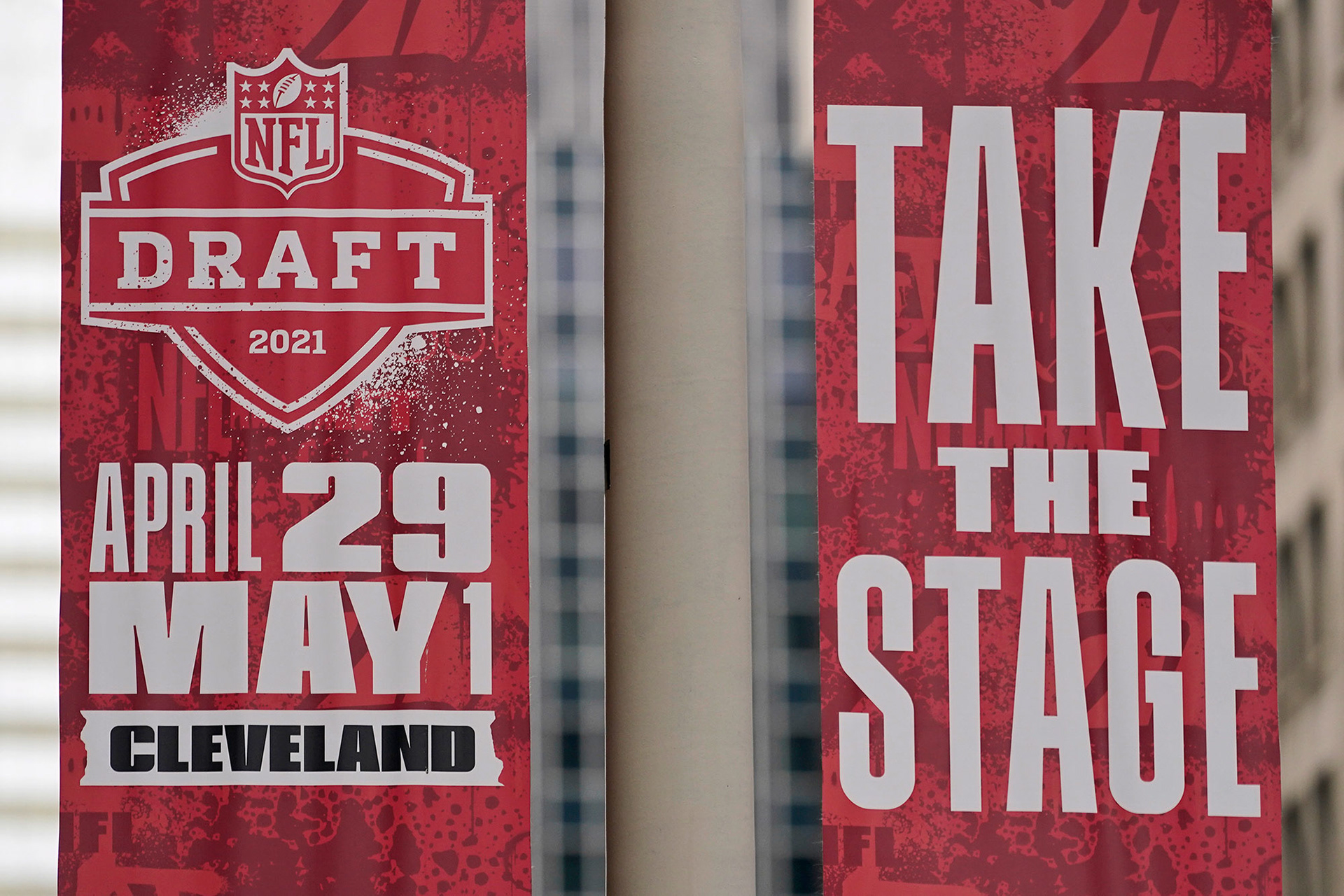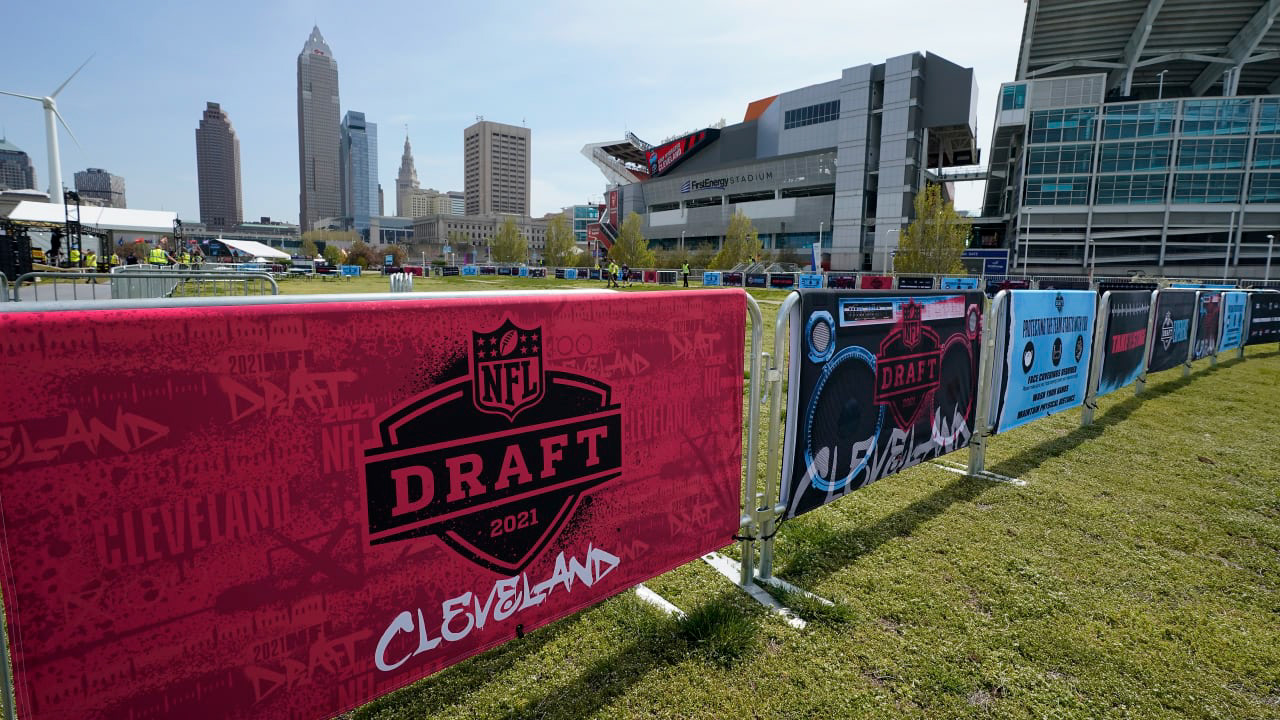 In addition to the above assets, I also designed decorative album covers for the Vikings and Chargers that were used as a primary feature within the 2021 Draft decor. The album installation turned out to be one of the most popular setups within the event, drawing a lot of positive reaction and online buzz from enthusiastic NFL fans throughout the fanbases of all 32 squads.